The Crack Garden - Cultivating Concrete
City gardeners certainly need not submit to impenetrable, barren and sun-bleached concrete slabs. CMG, a San Fransisco-based landscape architecture firm came up with The Crack Garden, a swift and minimal remedy for the inescapabale concrete surface. With a jackhammer, rows of cracks were formed and planted with resilient herbs, flowers and weeds.

Inspired gardeners can now begin chipping away at the concrete and asphalt, however incrementally.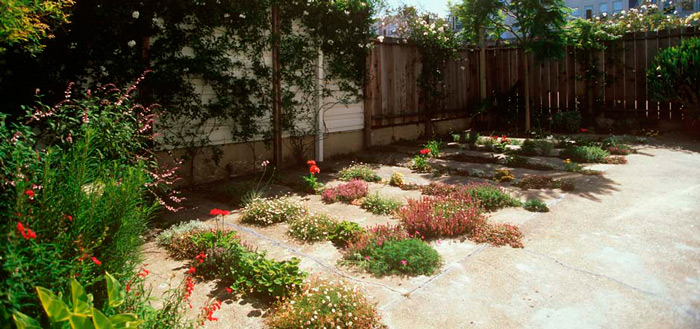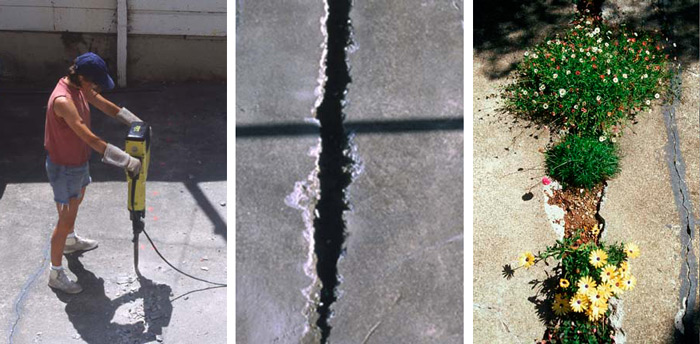 For more information about Conger Moss Guillard Landscape Architecture: Visit CMG

Photo credits: Tom Fox (top) and Kevin Conger (bottom)