Garden of Eatin': Cultivating Young Gardeners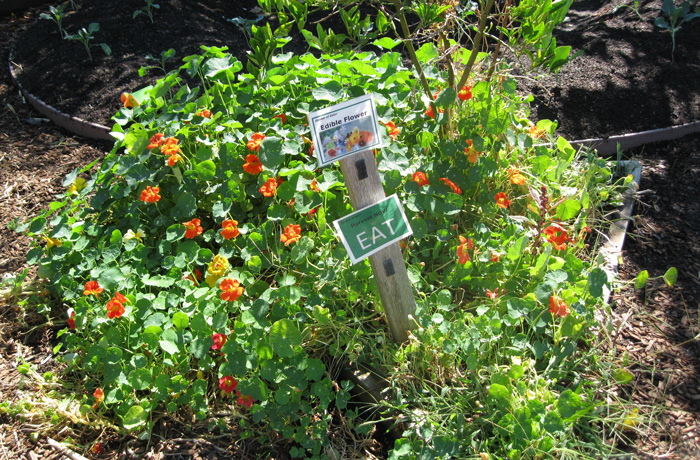 Many of the youngsters who attend the North Bay Children's Center in Novato, California, had never eaten a fresh vegetable before they arrived at the daycare/afterschool program. Now, though, they're growing, harvesting, and devouring crops they raise themselves, thanks to an innovative program.

Garden of Eatin' was launched in 2004 to combat the growing epidemic of childhood obesity. The center, which provides daycare for infants, toddlers, and preschoolers, as well as an afterschool program for school-age kids, serves a large portion of low-income families. Many of the parents relied on packaged, processed foods to feed their families. The center's solution to turning that around was to start with the kids.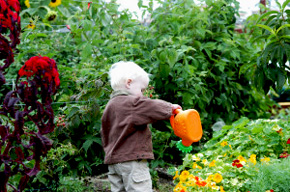 Children not only work in the organic garden but enjoy the fruits of their labors in the snacks and lunches prepared in the center's onsite kitchen. David Haskell, the garden's director, says, "Most nutritional education programs don't work. They're didactic." Here, though, kids learn about healthy eating through hands-on experience. "They learn about variety and seasonality—and how delicious a fresh-picked strawberry tastes."

Haskell deplores the media onslaught of pitches for food that's full of salt, sugar, and fat. "It's insidious," he says. "We want to combat that by exposing children at a young age to wholesome food." The center's extensive curriculum, developed over several years, now serves as a model for other school gardens, and staff members provide teacher training in the larger community.

The kids' newfound appreciation for eating fresh is trickling up to mothers and fathers. "Parents tell us time and again that when they go to the grocery store, their kids are asking them to buy produce," Haskell says.

Photo credits: Top, Bonnie Monte; Lower, North Bay Children's Center's Garden of Eatin'