Guerrilla Gardens, Look to the Wall
Besides greening derelict urban spaces, guerrilla gardens offer city dwellers a moment's surprise or a break from the familiar, when they happen upon a garden that wasn't there the day before.

Brooklyn-based artist Edina Tokodi with collaborator József Vályi-Tóth, employ "guerrilla tactics" to prompt New York City residents to reconsider their relationship with nature.

In the last few years, Tokodi and Vályi-Tóth, through their collective Mosstika Urban Greenery have created a series of public artworks incorporating plants.

In Tokodi's words:


I believe that if everyone had a garden of their own to cultivate, we would have a much more balanced relation to our territories. It is with this notion in mind, that we at Mosstika, aim to collide the worlds of art and nature, creating havens of unexpected greenery, within the colder harsher environment. Together we aim to give green guerrilla tactics a new twist by creating works meant to be touched, in turn aiming to touch the souls of all that pass by.
In addition to moss, the artists use wheat grass for their faunal creations, repopulating city streets with all manner of wildlife.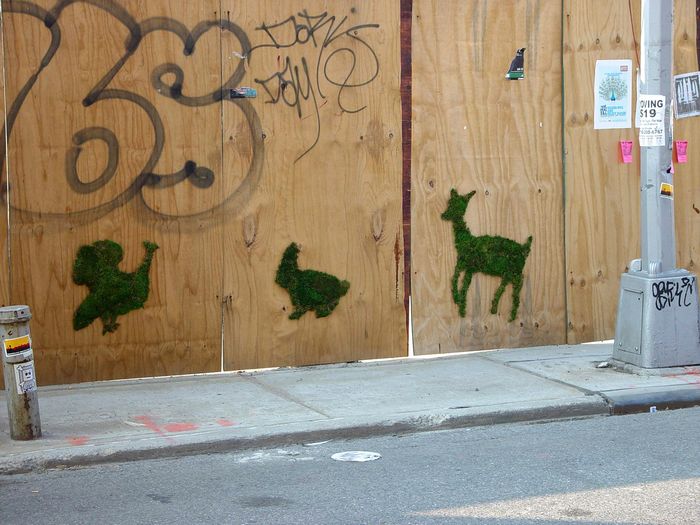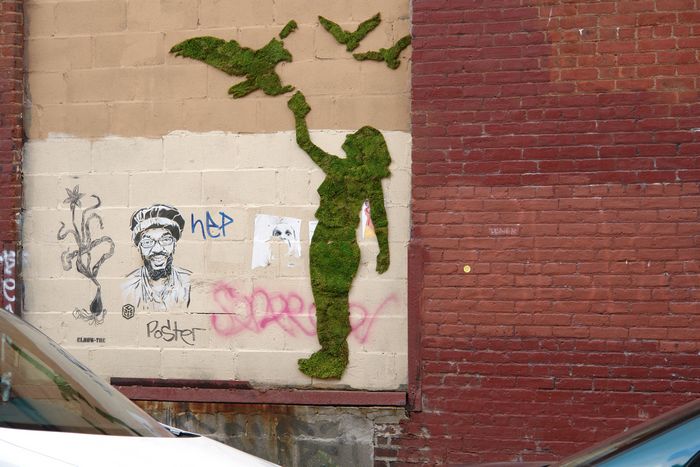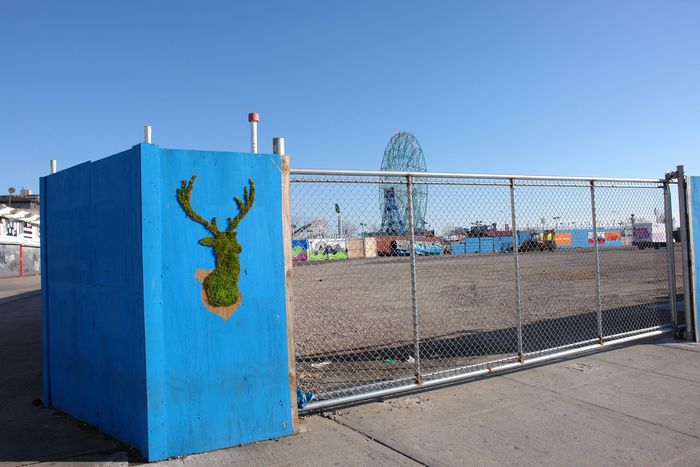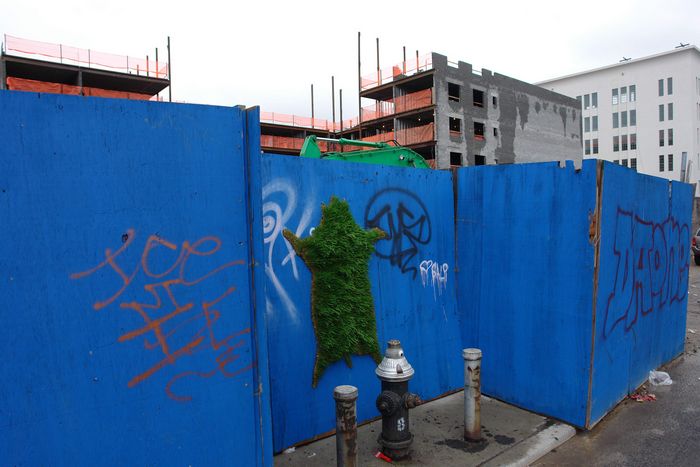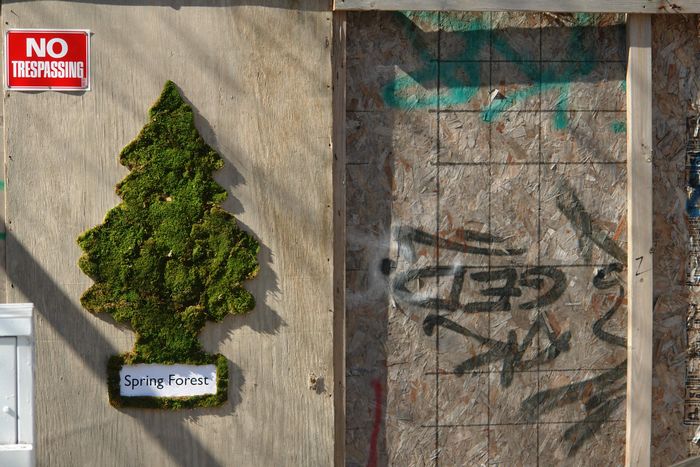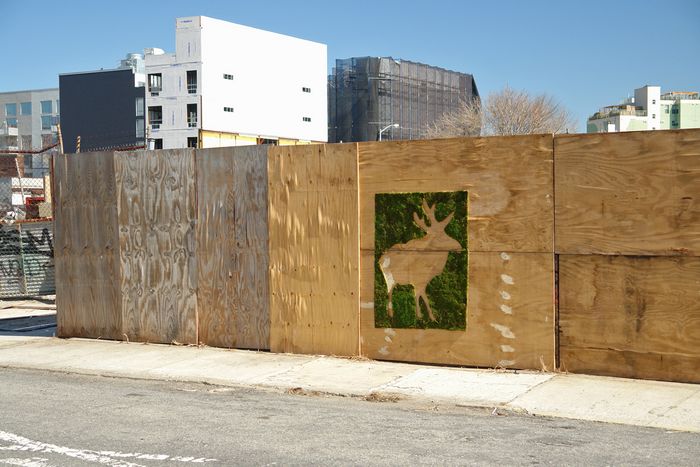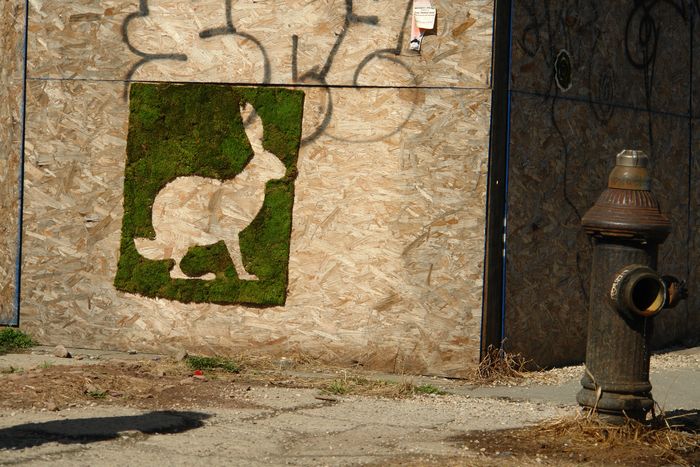 Photo credits: Courtesy of Mosstika Urban Greenery