Blooming Britain: Gardening in the Margins
Henry/Bragg is artist Julie Henry and photographer Debbie Bragg. Their interest is in people and their work is a socio-anthropological approach to social groups. They have worked with a diverse range of individuals, from football fans to the Women's Institute, old mods to talent show contestants.

For this body of work, Henry/Bragg have turned the spotlight onto amateur gardeners who enter local gardening competitions around the UK. Striving for the pastoral idyll is one of the country's most popular pastimes. Blooming Britain is an enquiry into the dynamics between public display and the gardener's social standing; gardens are a blank canvas for people's stories and imagery.

"We found a large variety of motivations ranging from creative display to conspicuous consumption, from the personally therapeutic to active community engagement. On our journey around the UK we unexpectedly found gardens that challenged our existing view that community no longer existed. In the places we visited, we discovered people making a big difference to their communities by gardening. Despite personal economics or the space available, people still look for a way to find an aesthetic; the term garden can apply to anything, from windowsills and hanging baskets, to balconies and tower blocks."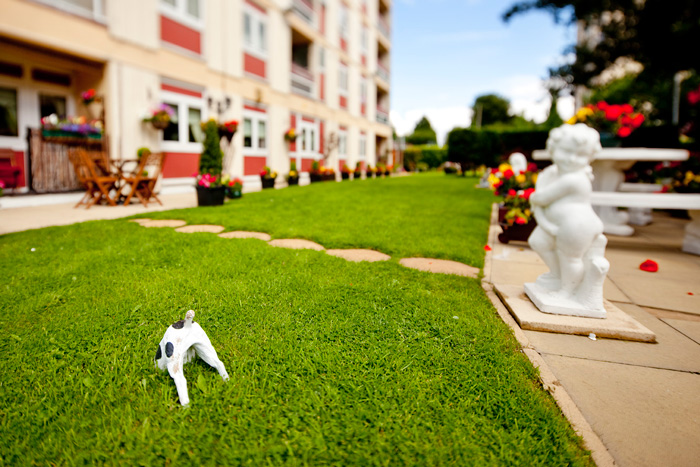 Dobson Court 1
"When people's families come, say, and they show them, they are so proud of living here."
Hilda Heydon, Newton Heath, Manchester.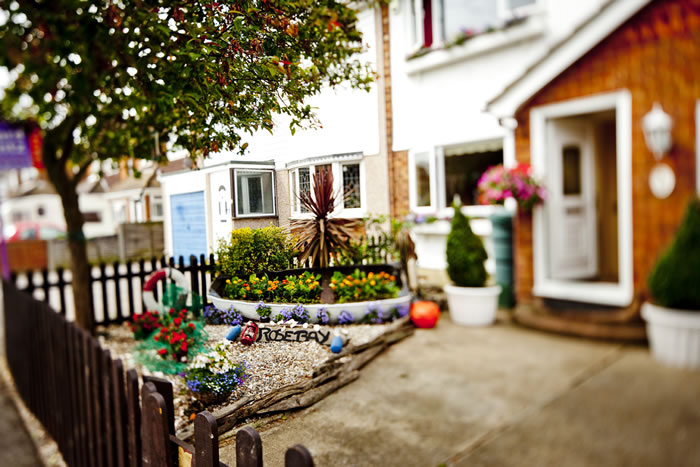 Rosebay
"Hopefully next year I'll find some more things. I'm looking for an anchor - the only trouble is they are obviously attached to the boats."
Donna Rayment, Canvey Island, Essex.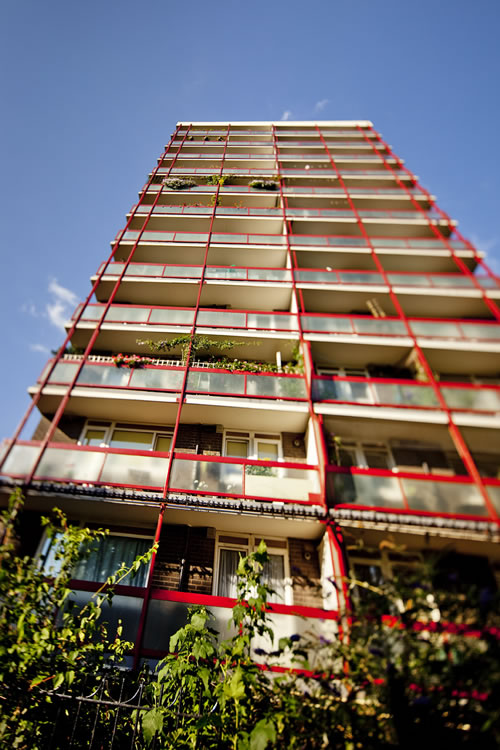 Mossbrook Court
"You'll find a couple of the plants in the next block in Vauxhall Court that actually used to be in my balcony. You have to release your children, if you follow me."
Steve Anderson and Gary Law, Cheetham, Manchester.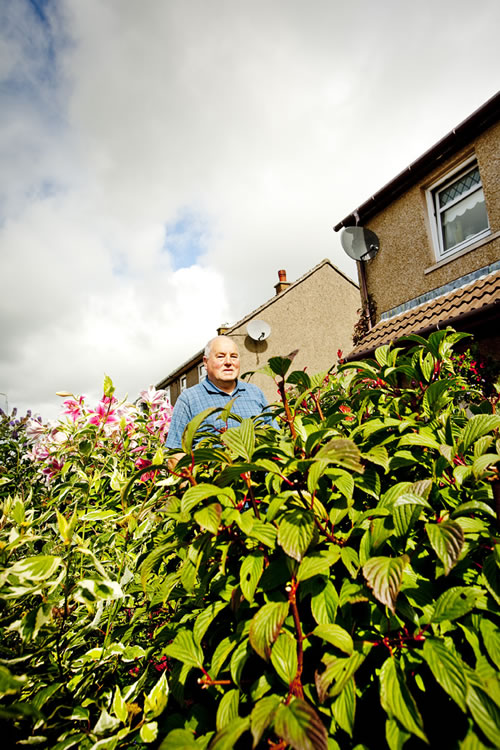 Kerrmuir Avenue
"I got arthiritis in my lower back and neck. I couldn't even sit too long. Gardening helps. It's great. I'm at it all the time, now, all year round."
Robert Anderson, Hurlford, Scotland.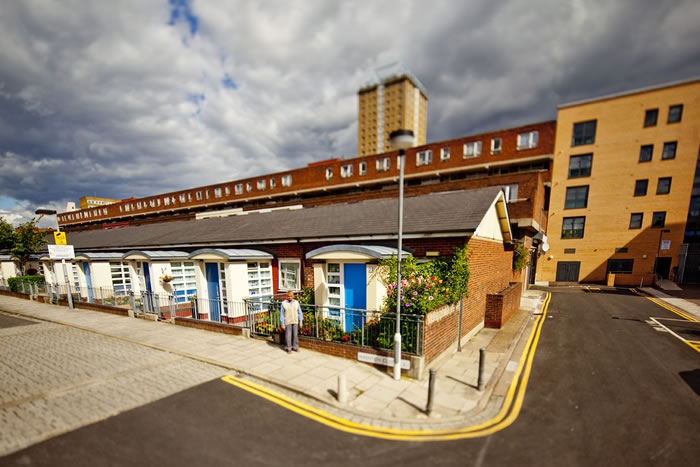 Hainton Close
"Since 1974 I've been doing this flower display on my balcony. These flowers are giving the community a pleasant look and this is keeping me, as well, happy."
Mr Kawaja, Watney Market, London.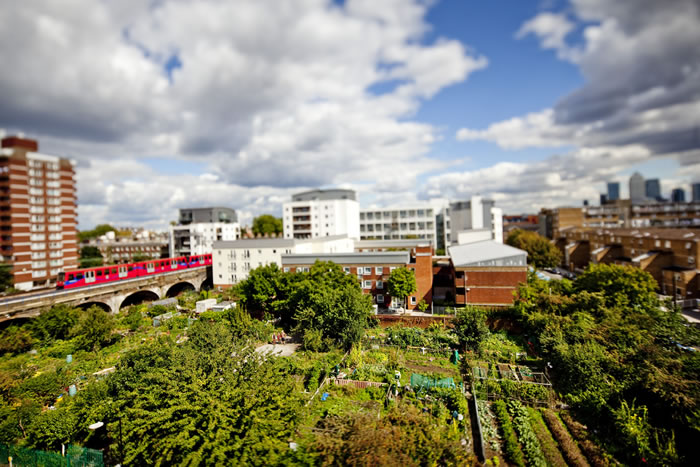 Cable Street
"Because you'll find that every garden – it's a bit like someone's front room - every garden is different."
Jane Sill, Tower Hamlets, London.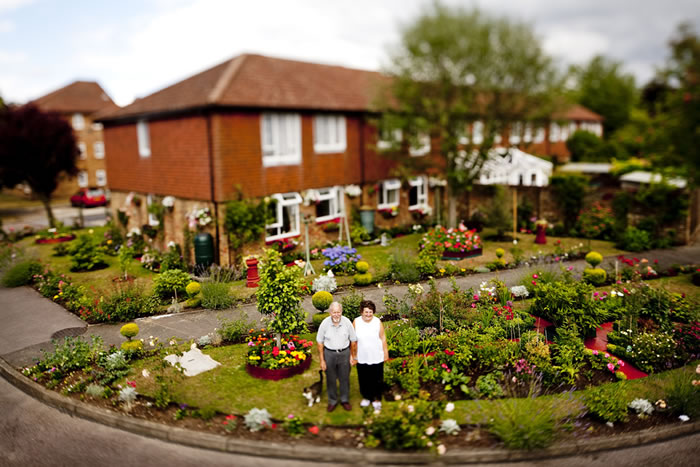 Martingale Court
"So we get all the certificates on a board and put them out there in the summer on the lawn so when we sit out there everyone can see them."
Keith and Ellen Hassel, Rushmoor, Hampshire.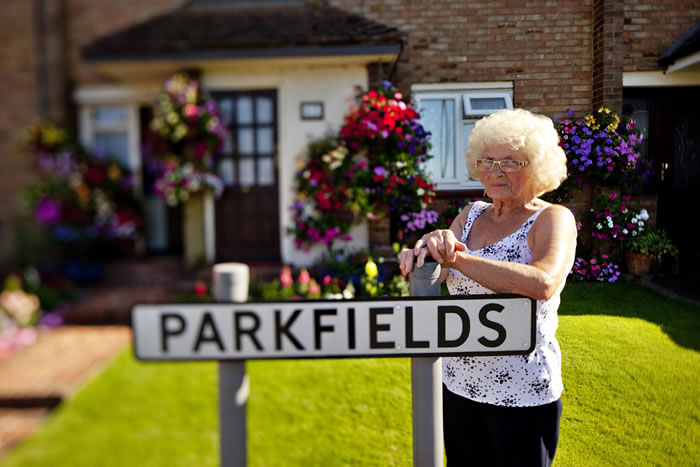 Parkfields 2
"It makes me feel good, when I see it come to life. It gives you a bit of satisfaction to see it all."
Pat Johnson, Thundersley, Essex.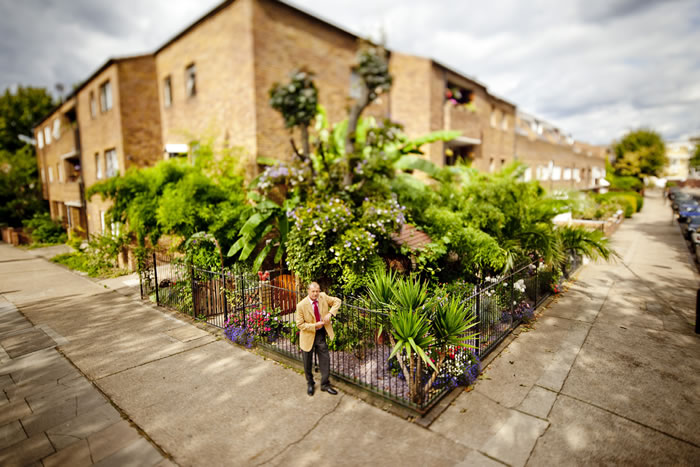 Chambord Street
"It's about 28 foot. Banana trees, you don't see them grow this high in this country. People queue up there with their cameras."
Patrick English, Bethnal Green, London.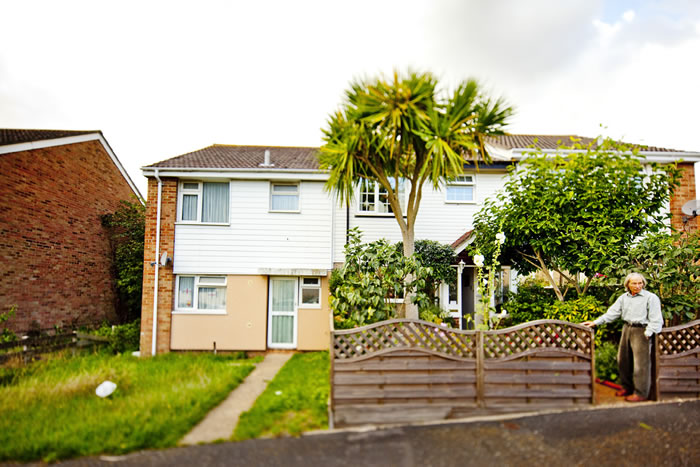 Cannons Barn Close
"Sometimes I walk out and I think 'Oh it's too much' you know. But then everything seems to fit."
Colin Cops, Fareham, Hampshire.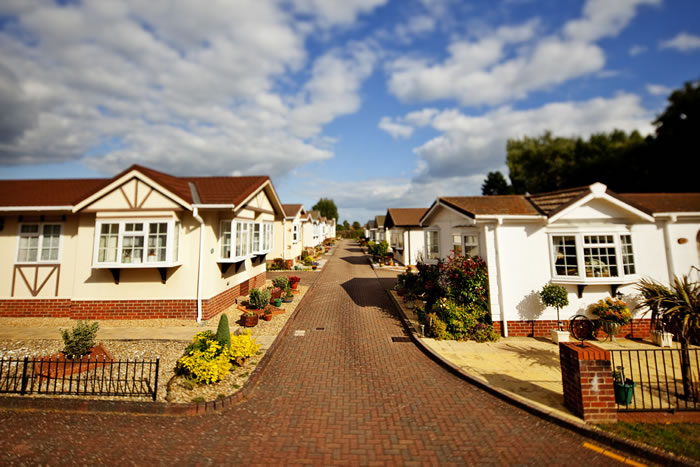 Eleanors Wood
"We're all very proud of the park where we live, it's as simple as that. It's a peaceful oasis really. Without a shadow of a doubt it was through the gardens that we became a thriving community."
Janet Mudd, Fareham, Hampshire.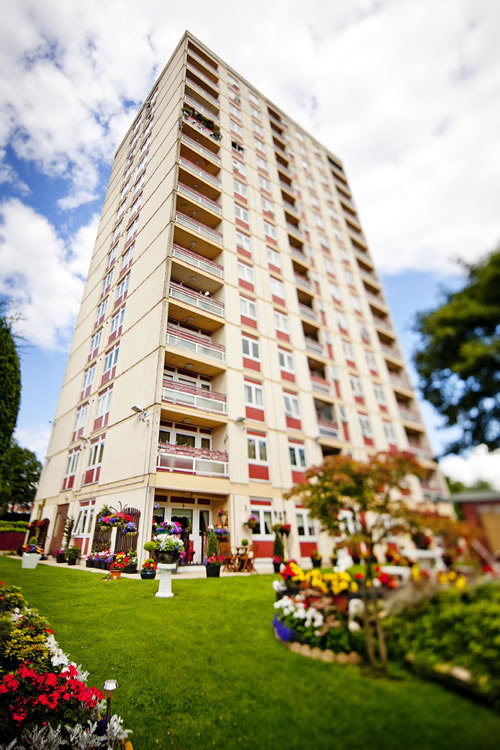 Dobson Court 3
"And then we did the garden, very basic at first because we had no money. And slowly but surely all the tenants were chipping in towards it, they wanted it."
Hilda Heydon, Newton Heath, Manchester.


Photo credits: Courtesy of Henry/Bragg