Finding Each Plant a Home
Wayward Plants is a London-based group of designers, gardeners and artists with a specific approach of blending "social exchange with botanical desire". The Wayward Plant Registry is an online inventory of unwanted plants. Through adoption events, interested parties fill out the requisite adoption application form in an attempt to bring a happy home to an abandoned, neglected or overextended stray.

Below is a selection of plant portraits along with unique requests from worthy and eager applicants.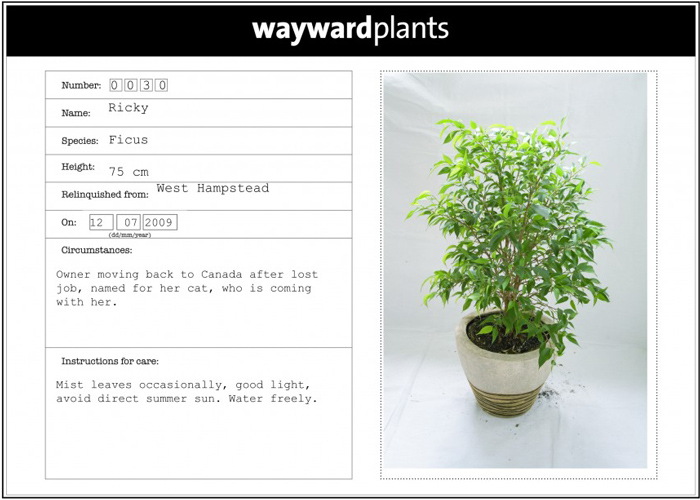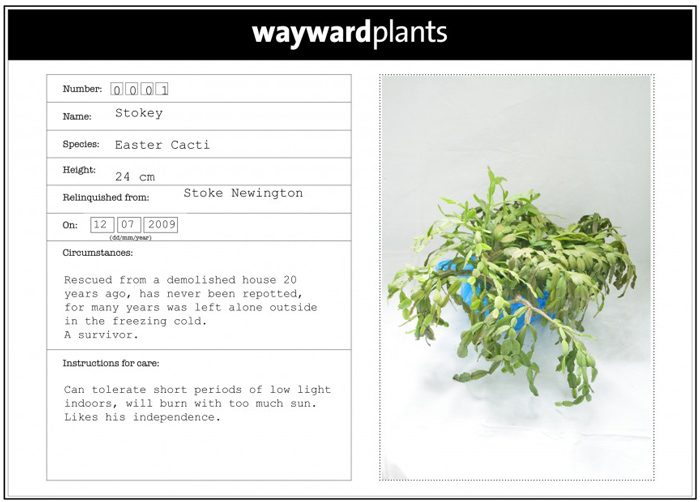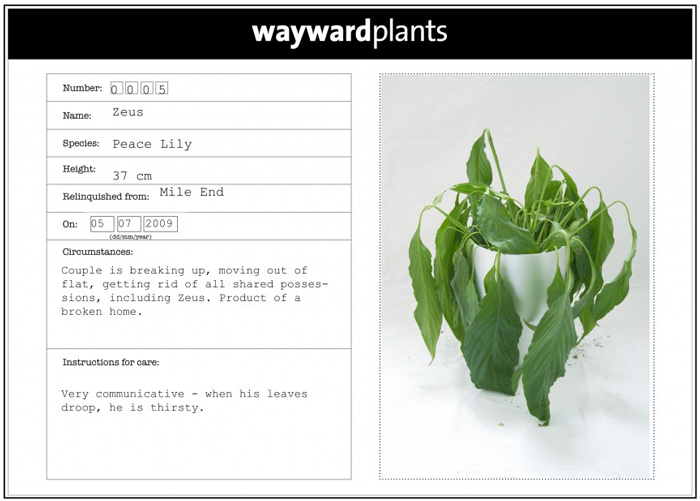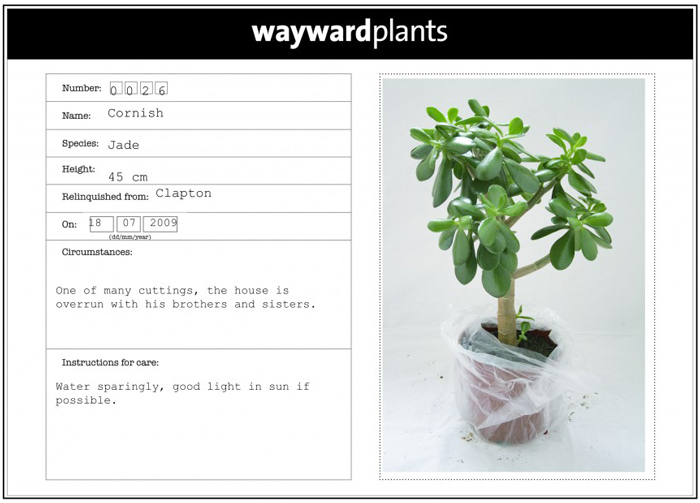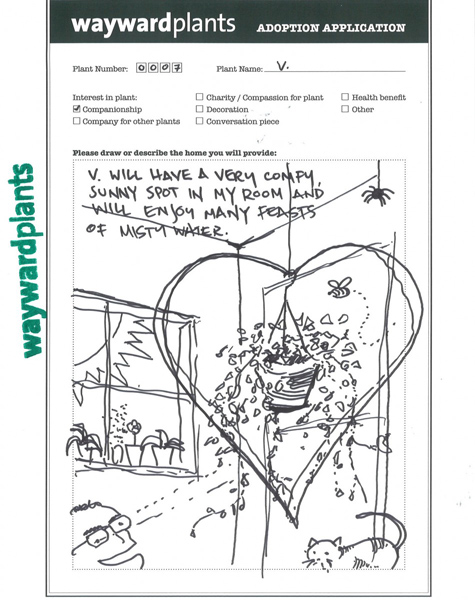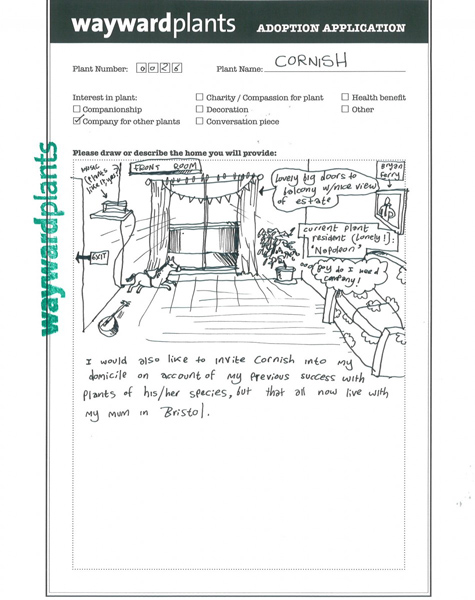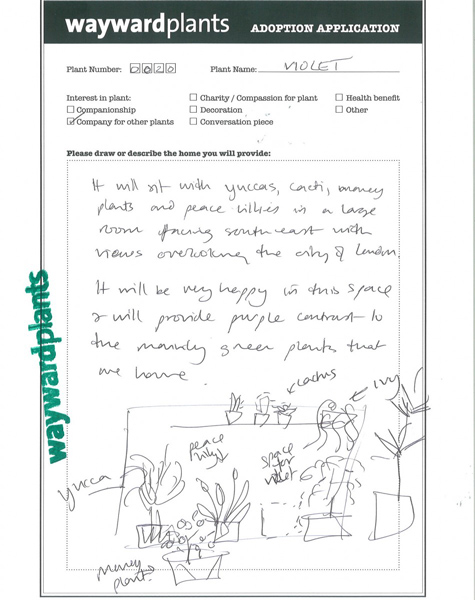 Photo Credits: Courtesy of Wayward Plants